Secure Backup Management
Scalable, Cost Effective, Encrypted Cloud-Based Backups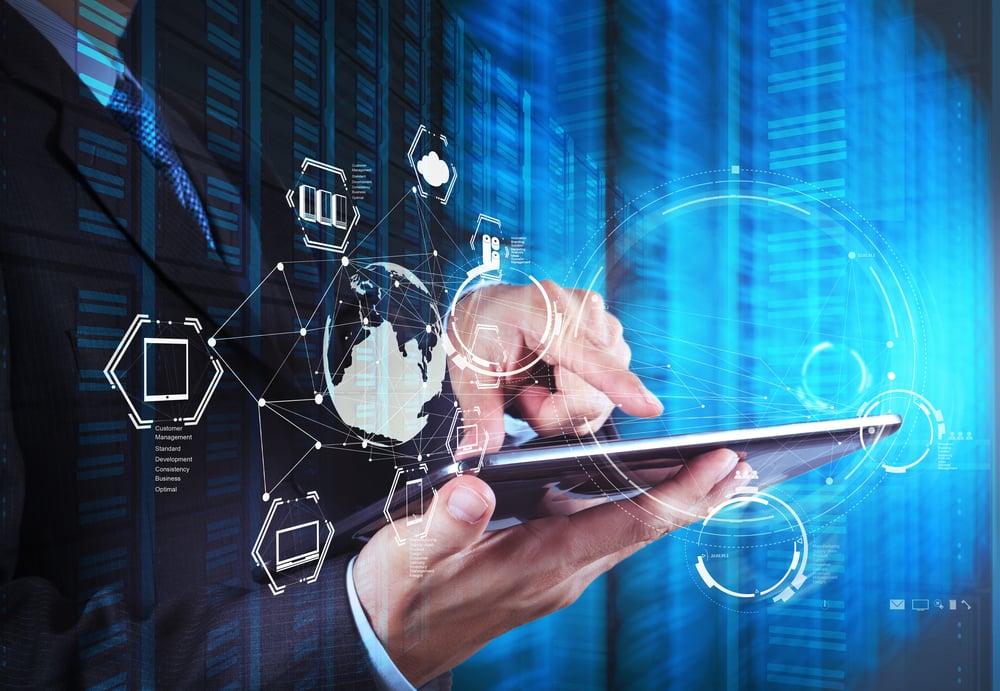 Streamline the backup of your cloud and hybrid servers with Ballast's secure and scalable backup solution. This cost-effective solution uses secure cloud storage, a lightweight agent, and the solution is actively monitored and validated to ensure your data is always encrypted and your backups are secured outside of your core infrastructure in tier 1 cloud data centers.
Backups stored only on your network are vulnerable to ransomware. Taking your backups to the cloud keeps your organization secure and your recovery options open.
Simple deployment
Supports Windows and Linux Operating Systems deployed in Public Cloud, Hosted and Hybrid deployment models.
Microsoft 365 Backup
Directly backup your Microsoft 365 file systems.
5x restoral points
For your servers compared to traditional image backup solutions.
Complete bare-metal restoration capabilities
Servers can be rebuilt and restored from scratch at speed.
Incremental recovery of backup data
Restores data easily, even single files.
Automated recovery testing and reporting
Self testing and reporting reduce backup failure conditions.
AES 256-bit encrypted data in transit and at rest
Your data is secure and meets compliance requirements.
No onsite appliance or local storage required
Simple agent and direct API connectivity make deployment easy.
Offsite backup storage in global tier 1 data centers
Your data is geo-located in your server's region.
Meets and Exceeds Compliance Requirements
Data backup and recovery service meets most International compliance requirements.
Cost Effective
Easy-to-understand pricing with no additional charges for long-term storage.
Our Team Is Your Team

Our Technical Operations Center (TOC) and Engineering Team members become part of your team. We provide 24x7 services for your business across multiple technologies and equipment manufacturers. We do the heavy lifting by monitoring and reacting to critical issues, so your team can focus on projects and initiatives that move your business forward. We will work with your vendor partners and OEMs to make sure you get the quality service that your business deserves
Security Focused Managed Services

Everything we do is focused on modernizing, optimizing, stabilizing, and securing your technology environment. Our focus is not just day-to-day operations; we focus on continuous service improvements, capacity planning, change management, and the security of your systems.
Our Methodology

Our ITIL based methodology includes a mature 5 phase service transition process, refined service operations procedures, and a consistent rigor focused on continual service improvement. Service management is critical to our delivery to you, and we constantly share key performance indicator metrics and make recommendations to ensure a strong partnership with your business.
Today, businesses across all industries heavily rely on technology to drive their organization and are investing heavily in new technology to gain a competitive edge while increasing the efficiency of their operations.
As more and more people use Macs in business environments, the types of malware targeting Apple products have become more advanced with more criminal campaigns targeting Mac users. In this blog post, we will review why Macs require Endpoint Detection and Response (EDR) software, proactive patch management, and a strong Mobile Device Management (MDM) platform to ensure robust security.
Businesses of all sizes face unprecedented technology and security challenges in 2023. At the same time, businesses are investing in technology to deliver increased profits with reduced costs. This is where outsourced managed technology and security services come into play.
Let's Get
Started
We help keep your company, end users and data protected.
Connect with us to learn more about how we can help you modernize, optimize, stabilize and secure your technology investments.